Innovative IAP Event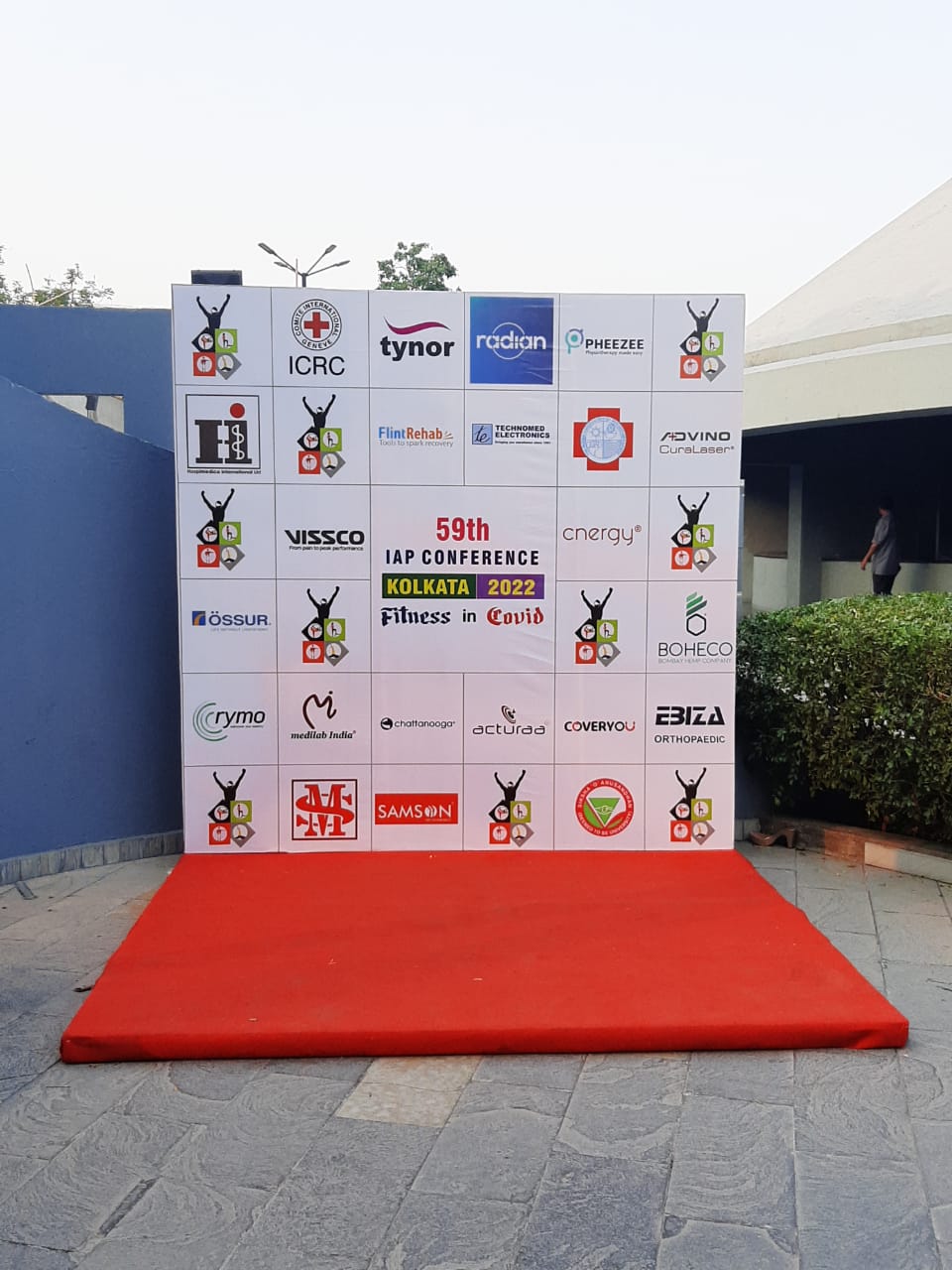 Recently The Indian Association of Physiotherapists (IAP) had conducted their 59th conference in Kolkata from 7th - 8th May 2022 and what a successful event it was for the physiotherapist's community which enables them to display their innovative potential and creative abilities to bring a revolution in the field of physiotherapy.
IAP is a non-profit, non-governmental organization that promotes the profession of physiotherapy on a national and worldwide level.
In the year 1955, IAP was registered under the Indian Society Act
The Indian Association of Physiotherapists has been a member of WCPT since 1967.
IAP is a national organization that represents Indian physiotherapists and their patients.
They have dedicated to members' professional excellence and career achievement, which translates to better patient outcomes and better medical conditions for all patients in society.
IAP represents more than 50000 physiotherapists and specifically 12245 Annual Active Members as physiotherapists. IAP is a member of World Physiotherapy.
IAP is committed to professional excellence and career success for its members, which translate into better patient outcomes and improved health conditions for all patients in society.
The main aim of the organization is-
To set and ensure ethical professional practices and
promote high professional standards of independent practice of physiotherapy by the members of IAP
The main highlights of the conference include:
Great scientific fiesta in the form of keynote lectures by eminent National & International speakers.
Conference also includes panel discussion encompassing holistic approach towards a condition, demonstration of assessments
Evidence-based integrated treatment approaches to promote research among Physiotherapists, there will be research paper and poster presentations.
To promote the talent and all-round development of physiotherapists, there will be a cultural fiesta in the form of singing, dancing, quiz & many more.
59th IAP conference
Kolkata 2022- Fitness in Covid
After Covid this was the first time they organized IAP. In this conference many startups participated and showed their innovations. Startoon labs is participating in IAP from 2019 and this time they got the opportunity to increase the awareness in North India
59th IAP conference was a major event to display Startoon Lab's creative potential and ability to revolutionize the field of physiotherapy.
Through IAP its reach has boosted and it will positively impact the lives of people. Physiotherapists and students there showed great interest and were cross questioning about the product.
It had also provided demos and trials of product to the customers visiting the stall so that they can be assured by Pheezee's performance.
The event has caused a drastic increase in
Reach and impressions of the audience (7th may impressions was - 636 to 8th may impressions was -1466) and
Audience engagement. (7th may - 9 to 8th may - 66)
Know Pheezee
Pheezee being a pocket size smart toolkit for physiotherapist, serves following benefit to physiotherapist through its usage-
Pheezee does detailed assessment and generates reports automatically which helps physiotherapist in explaining the recovery properly.
This is a portable device, make the process of prescribing to patients easier and is tech enabled.
Keep track of multiple patients at a time.
Saves time from manual data entry of every Physio session, thus helping to treat more patients in a given time.
As every result is in the form of a quantifiable report, this increases trust and transparency between doctor and patients.
Eliminate time and energy used in machines like Goniometer, Dynamo meter, EMG etc.
Provide you a substitute for bulky machines like EMG,and more by having a pocket size device.
Track the patient's recovery over a period of time, just on a click.
Usage provides an increase in revenue as physio treats more patients in a given time.
Allow them to work from both Clinic/Hospital and Home with the same
Advice to budding physiotherapist -
Though there are many ways through which one can enrich knowledge but events comes in top among all of them. Events are perfect opportunities to get to know about new inventions in Physiotherapy field, current happenings etc. You can also get a lot of networking opportunities which will help in career growth.
Attending event related to particular field and engaging with stalls will tell you what is the current mindset of people who is already established in the field. You can get a lot of ideas about what future changes can you look forward to. This will help you in building the career and will broaden your knowledge.
Conclusion
Indian association of Physiotherapist has been successfully organized this year. Events like this helps in bringing all the physiotherapist under one roof and have insightful conversation about how we can see more inclusion of digitally led entities in this field. There were many positive changes in IAP 2022 as compared to IAP 2020. In the coming years we can definitely see many young minds coming up with new ideas and transforming physiotherapy field as a whole.
---