Let our credentials speaks for themselves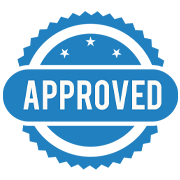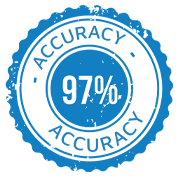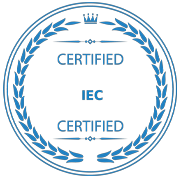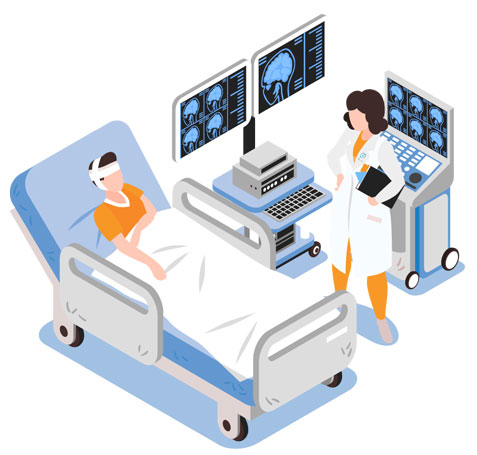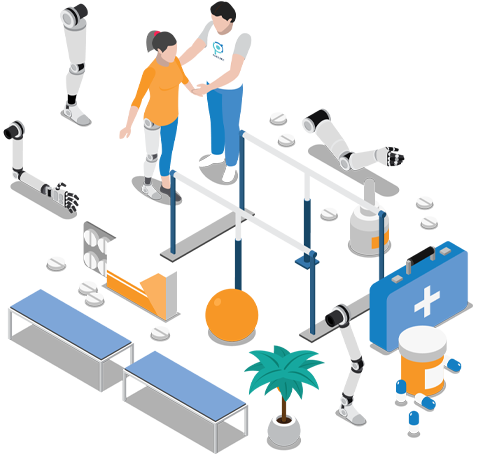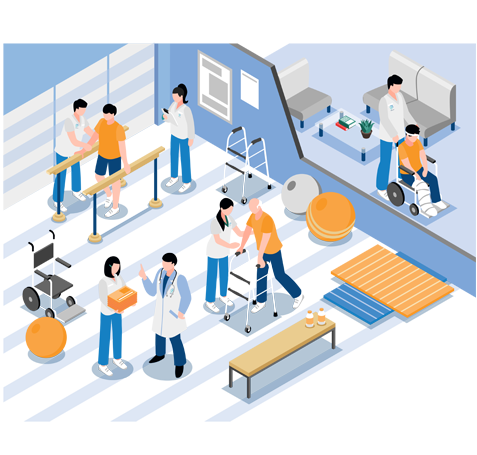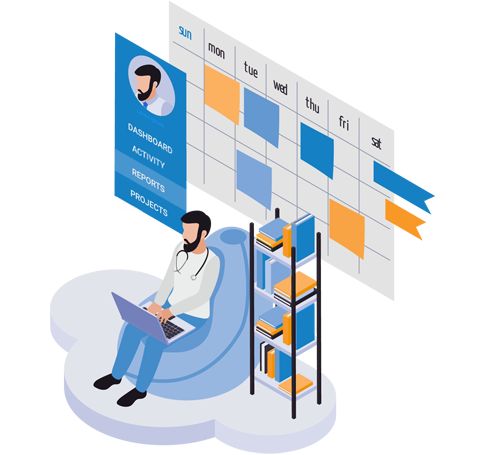 Pheezee is built for each segment
of Physiotherapy
Pheezee is suitable for patients with neurological disorders. It can detect isometric contractions of muscles as well as minute muscular activity known as flickers. The muscular firings recorded in Pheezee reports help in quantifying the incremental recovery of the muscles, thereby giving hope and motivating the patient to recover faster.
Pheezee is suitable for patients with orthopedic disorders. Pheezee monitors the range of motion of all the major joints with a resolution of one degree. This helps in post-operative care by guiding through the recovery process, thereby reaching the goals set by the doctor.
Pheezee is much more than a physiotherapist's stethoscope. With Pheezee, the assessments are done like never before. Patient counselling becomes much easier than ever before because of objective graphs and assessment summary shared in the report. Its biofeedback feature motivates the patients to perform better, thereby motivating the patient to recover faster.
If you are a patient suffering from pain and want to know your status, patient's confidence in treatment increases once they see their recovery in objective way. Pheezee, with its audio and visual biofeedback motivates the patients to adhere to the sessons and perform well. This keeps them engaged during sessions effectively. Pheezee reports are a value for money that patients spend for physiotherapy treatment
Use Pheezee in three simple steps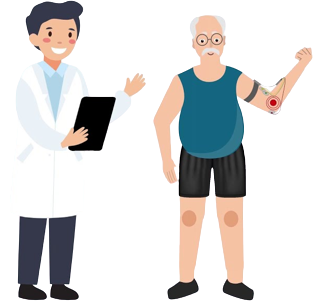 1. Put the device on
Place the device and the electrodes on the affected joint. Now, connect the device to the Pheezee app on phone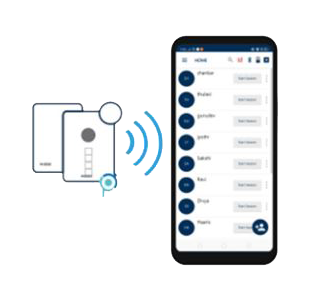 2. Get the Biofeedback
After setting a target you can see the live monitoring
with audio feedback of the session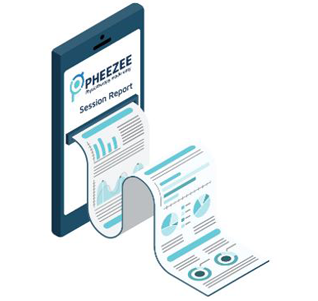 3. Download Report
Once you are done with the session you can download the report or print it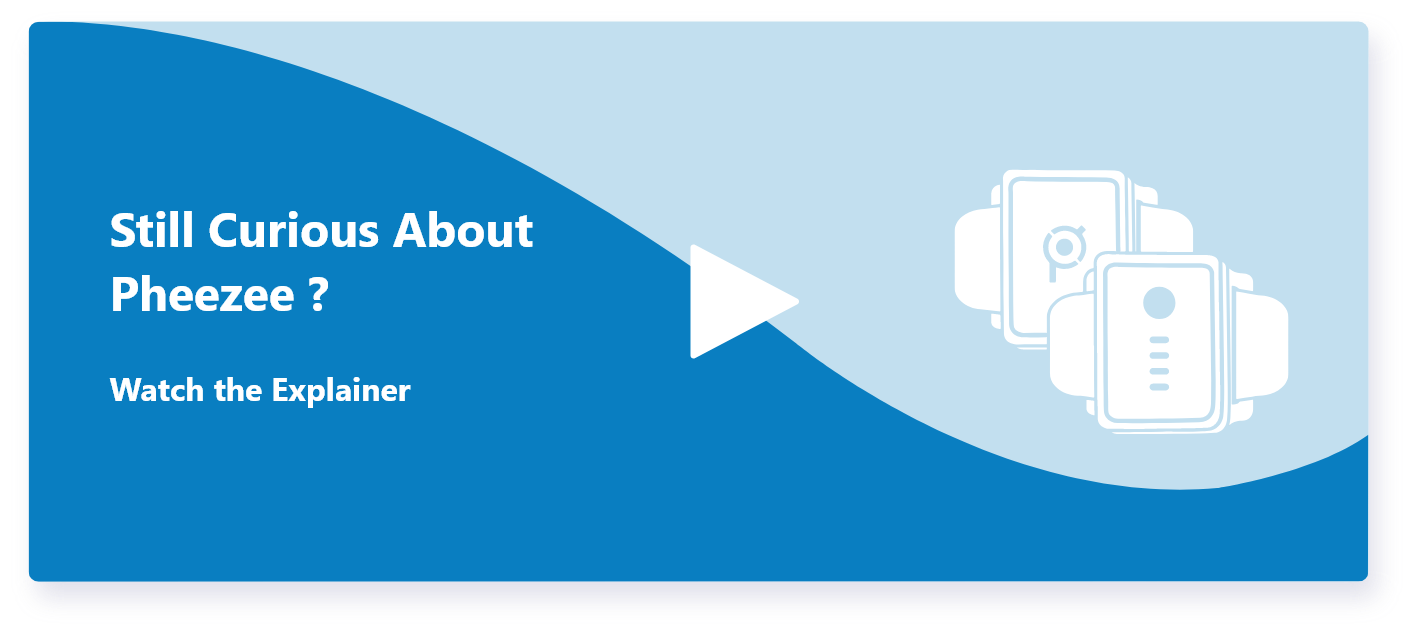 What makes Pheezee special?
Pheezee, a monitoring and assessment device for physiotherapy that provides scientific evidence based treatment and recovery. It can be used by a therapist both in a clinical and a home setting. Pheezee is suitable to be used on upper extremities, lower extremities and spinal cord for movement and muscular activity assessments. Its report serves as an effective way to show patient's recovery.
Pheezee's ease of use along with its features of providing biofeedback and instant reports help physiotherapists in knowing the recovery progress of the patients. The report generated after the sessions let physiotherapist communicate the patient's condition in a simple and effective way.
Download Brochure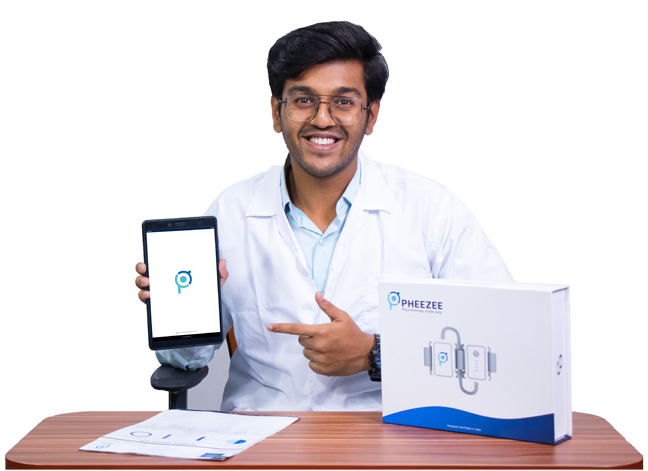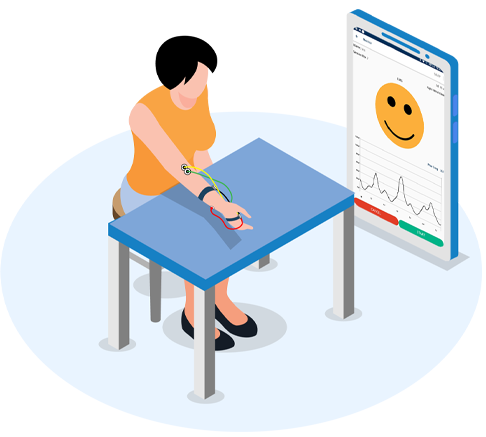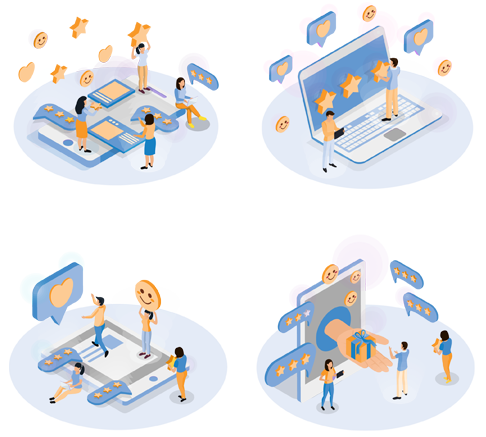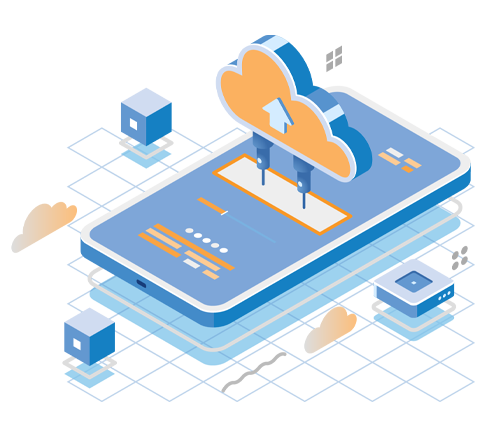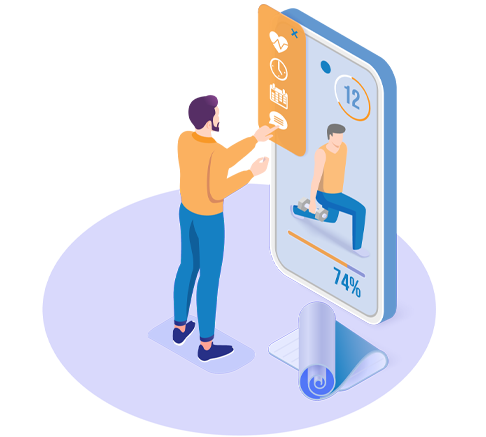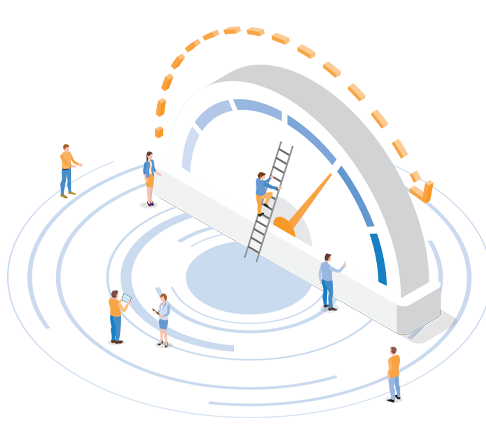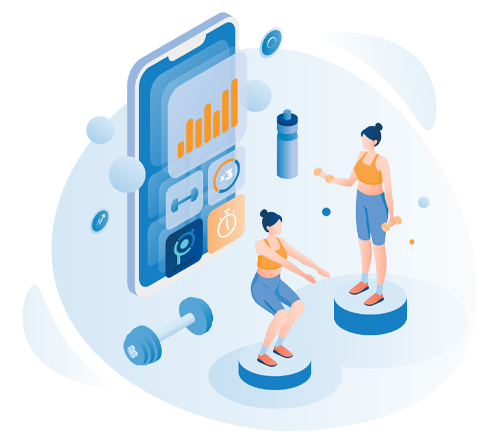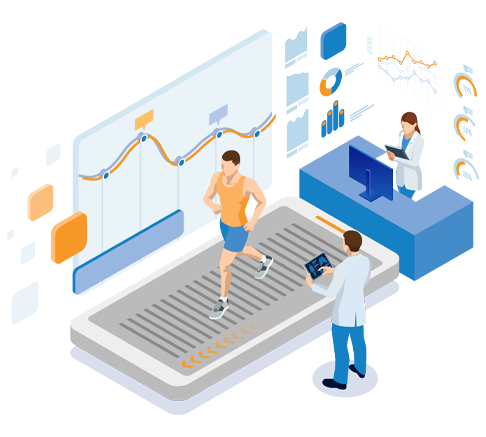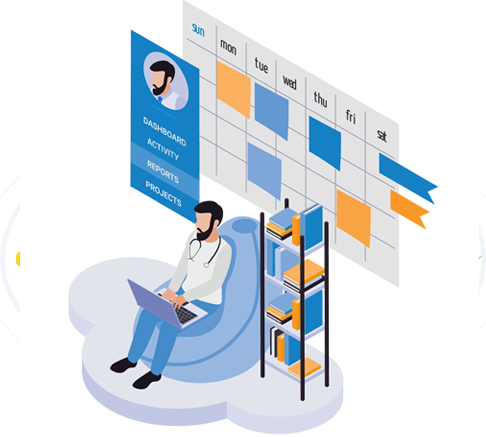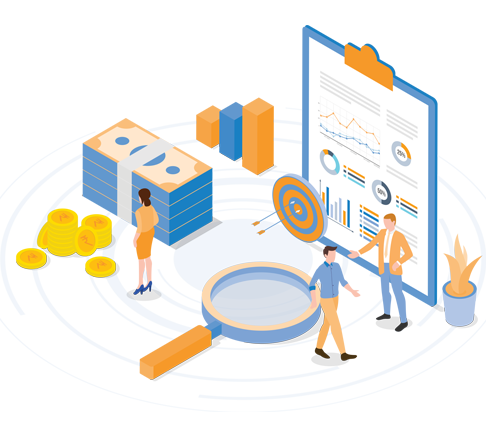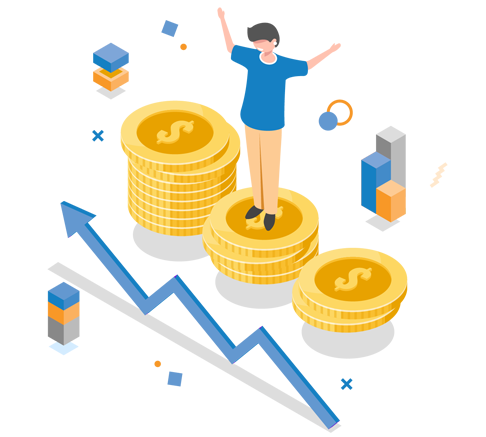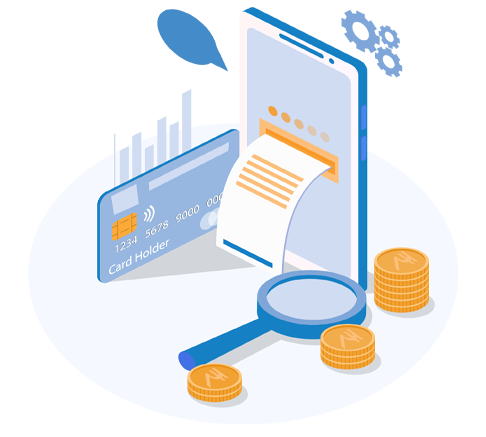 Advancing the Physiotherapy field
in all aspects
Pheezee's smart technology is easy to use, Provides detailed feedback, generates cloud based reports whhich can be downloaded and shared with patients.
This wearable device for physiotheraphy is easy to use both for the physiotherapist and the patient.
Pheezee uses sEMG & ROM as bio feedback parameters. When targets are reached it provides visual as well as audio feedback on the Pheezee app.
After the session, one can download the shareable reports which contains the details of patient's progress. The overall report shows the improvement in ROM and muscle activity, which can be compared with the reference side.
This feature helps physiotherapist in sharing the reports with Patients through various platforms. With the help of this, remote monitoring is also possible which makes it easy for physiotherapist to handle multiple patients at a time.
Pheezee is a one stop solution in terms of detailed assessment of patients for Physiotherapist as it provides Bio feedback, tracks muscle activity and recovery as well as encourages the patient performance.
Pheezee can measure even the least count of 1 degree. This feature builds confidence in the patients as they are able to track even the minute details of their recovery
With the help of thermometer we can measure the temperature of body likewise Pheezee monitors and tracks the patients' progress. It gives instant ROM & EMG feedback on the Pheezee home app which guides physiotherapist to do any alternative changes, if needed.
Pheezee tracks muscle activity using surface EMG biofeedback. It works on eight major joints with tracking 40+movements and 400+ muscles. It identifies minute movements of muscles and its application areas include Orthopaedics, Spine injuries, Sports injuries, Neurology, and Trauma.
Pheezee provides live monitoring and real time reporting which makes it easy for Physiotherapist to understand the progress and explain it to the patients. With its remote monitoring feature, patients can even have the information at the comfort of their home.
Apart from easing the process of recovery, it also provides Business value to physiotherapist. Now Physiotherapist can track patient's progress, increases patient retention, can increase revenue by 20% and is affordable as it provides many benefits to its user.
With the help of Pheezee, Physiotherapist can even track minute details over the app. They can track whether the patient is doing exercise, what is the progress etc. Based on these things, patient counselling can be scheduled.
Pheezee, along with providing benefits to physiotherapist, provides benefits to Patients as well. It builds confidence in the patient because they can see the tangible progress happening in the body or effected area.
This device helps Physiotherapist in increasing their revenue through paper use model. They can charge each time the report is generated. Pheezee reports alone can increase Physiotherapist revenue by 20%.
Pheezee, the world's first smart physiotherapy toolkit provides many benefits to its user for example easy to use, remote monitoring, shareable reports, Live monitoring, audio as well as visual feedback. These features at an affordable cost has made Pheezee feasible for Physiotherapist.
Request Demo